Little Lighthouse Academy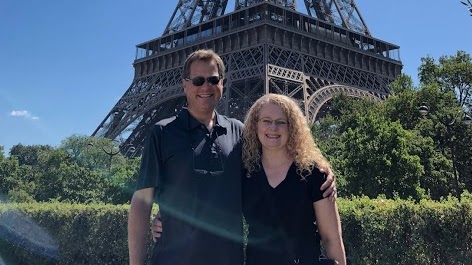 MS. TISHA
Pre-K Teacher
Tisha Scott has been teaching preschoolers at at First Steps for the past 8 years. She fell in love with the part-time preschool model, and is excited to continue teaching at Little Lighthouse. then and is thrilled to be teaching here now.
She just celebrated her 26th Anniversary to her husband Corey, an 8th grade Social Studies teacher at Lewis and Clark Middle School. They have three sons. Harrison, their 23 year old just graduated State Technical College and took a gap year before continuing at UMC-Warrensburg. Ben, age 21, is in his third year at STC earning an Associates Degree in Aviation Maintenance. He is working on his pilot's license and works at Learfield. Jacob is 17. He plays the marimba in Jay Band, just got back from a mission trip to North Dakota, and is a Life Scout. Tisha volunteers with Jefferson City High School PTO and Jay Band, has been a Sunday School teacher for many years, and facilitates bible study groups. She loves to read, travel, and watch tennis.
With two sons in college, a song in high school, and a husband completing his doctorate, Tisha is always busy. However, she absolutely loves spending time with her preschoolers.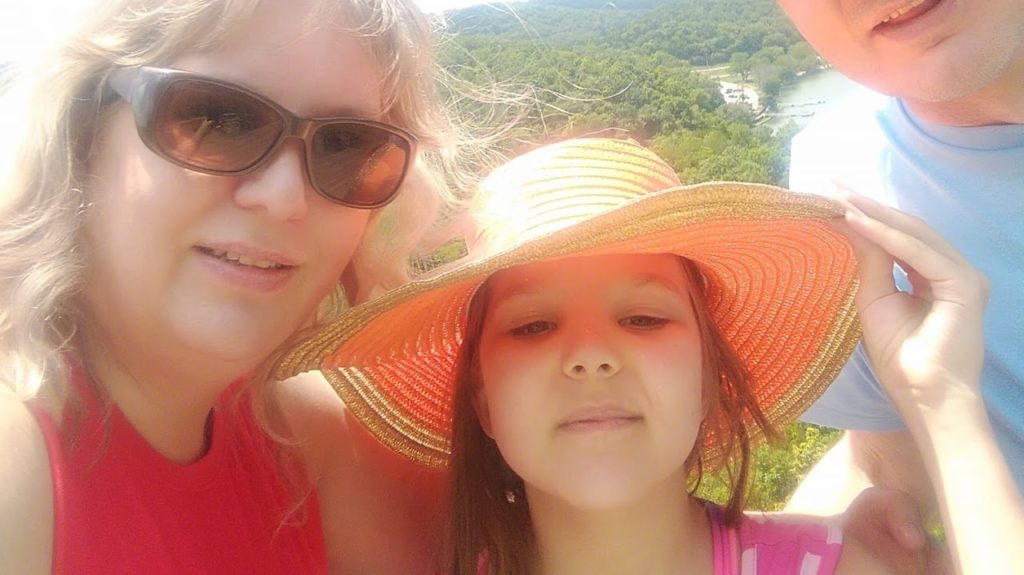 Ms. Linda
Teacher's Aide
Ms. Linda has been married to her husband Steve for 27 years. They have three children. Steve is a postmaster of Argyle, Bonnots Mill, Linn, Loose Creek and Westphalia. Her oldest son, Thomas is 19 and in his final year at State Tech studying electrical engineering. Matthew is 17 and senior at JC, and plans on attending State Tech next fall. Her youngest, Stephanie is 9 and a fourth grader at Immaculate Conception School.
Ms. Linda will be starting her fifth year of preschool. She began working at First Steps as a fill-in-aide for Pre-K, but shortly thereafter became the permanent Pre-K Teacher's Aide. She has a B.S. in Biology from Lincoln University and has worked as a nature educator in Michigan, Illinois, and in Fisheries with the Missouri Conservation Department. Her favorite job is teaching preschool, though!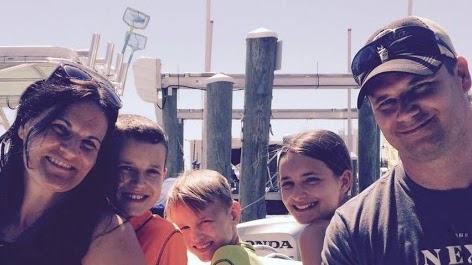 Ms. Tiffany
MWF Cooperative Preschool Teacher
Mrs. Tiffany Taggart has been happily married to her husband Jake, who works for Hawthorne Bank in town, for 18 years. They have three children- Abrah (14), Jonah (12), and Jobe (10). They attend River Oak Christian Academy and Lighthouse Preparatory Academy. Ms. Tiffany loves spending time with family and friends, watching and playing sports, reading, traveling, and being involved in church activities.
Before becoming a teacher at First Steps, she received a degree in Elementary Education from the University of Missouri. She also received her Mater's degree in Special Education. According to Ms. Tiffany, she never thought that she would end up teaching preschool, but she loves it! "They have the best stories and the cutest personalities!" she explains. Before teaching the MWF preschool class, she was involved in First Steps as a teacher's aide in the M-Th Pre-K class, a substitute, and as a parent helper as her three children attended First Steps. This year will be exciting as Little Lighthouse Academy provides the same mission to the community First Steps previously did.
"I cannot say enough wonderful things about our program!" she says, "Seeing and watching children grow academically, emotionally, physically, and socially is such a gift for me to be a part of!"
Ms. Debbie
T/Th Preschool Teacher
Ms. Debbie and her husband Mike have lived in Jefferson City since they got married 34 years ago. They have two children, one in sixth grade at Trinity and one in third grace at River Oak Christian Academy. Debbie and her family are very involved in their church, First Baptist of Jefferson City. Ms. Debbie has a degree in Psychology from Truman State University. Debbie came to the program over 12 years ago, and has been working as either a teacher's aide, enrichment teacher, or preschool teacher since. She loves the program and her vibrant personality spreads cheer to whatever classroom she is in! The kids love her, and so do her co-workers.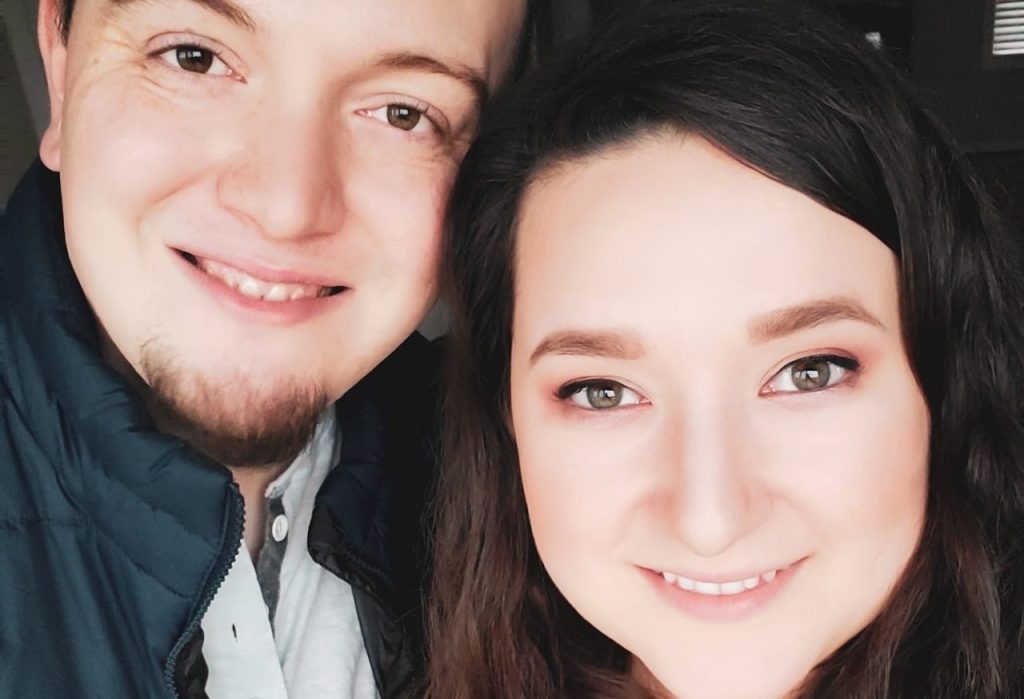 MS. Jennifer
PreK Extension Teacher
Ms. Jenni was raised here in Jefferson City and recently moved back from O' Fallon. she is passionate about working with kids and watching the lightbulbs go off as they learn and grow. Jenni has worked with kids for the last 10 years as a child care provider, preschool teacher, and children's director at Rehobeth Baptist Church in Kirksville. She attended Truman State University for college, and has recently been teaching at First Steps in the Jungle class, the Pre-Kindergarten PM class, Discovery Room, and Summer School! Ms. Jenni is a wonderful teacher and her students love her.
Ms. Megan
PreK Extension Teacher's Aide
Ms. Megan came to us as a substitute this year. She is such a joyful, kind, hard-working lady, we quickly asked her to fill a teacher opening when one developed. She and her husband Shane live in Jefferson City with their 3 year old daughter. Shane is a pianist, musician, and magician who performs for small businesses all over town. Megan also teaches online through VIP kid for about 6 hours each day, seven days a week. She co-teaches the Discovery class and is the teacher's aide in the Pre-K extension class.
Ms. Julie
Rainbow Room Teacher
Julie McElwaine has been teaching enrichment for three years. Her youngest two youngest children attended First Steps before going on to St. Joseph Cathedral School. After staying home with her children, she worked at St. Joseph Cathedral School in their preschool department as both a teacher and as an aide!
She and her husband Keith were both born and raised in Jefferson City and have been married for 18 years. They have three children: Grant (14) is in 8th grade at St. Joe, Lucy (12) is in 7th grade at St. Joe, and their oldest son Austin (17) is a junior at Helias.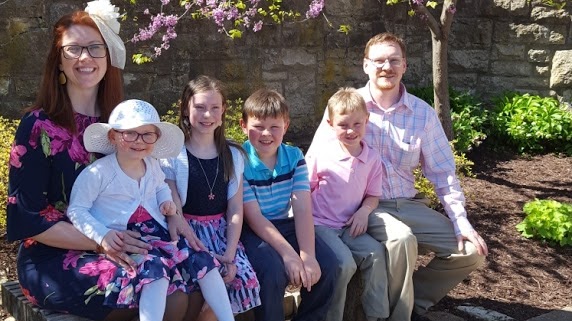 Ms. Missy
Rainbow Room Teacher
This is Ms. Missy's second year teaching enrichment. She has worked in the YMCA Nursery for the past five and a half years and is very excited to be working with Mrs. Julie in the Rainbow Room! Missy is originally from Arkansas, but has lived in Jefferson City for the past 14 years. She and her husband, Shawn, have been married for 13 years and have four children: Grace (12), Jameson (10) Jacob (7) and Gianna (5). The older three are all graduates of First Steps and Gianna is super excited to finish out her education at Little Lighthouse Academy.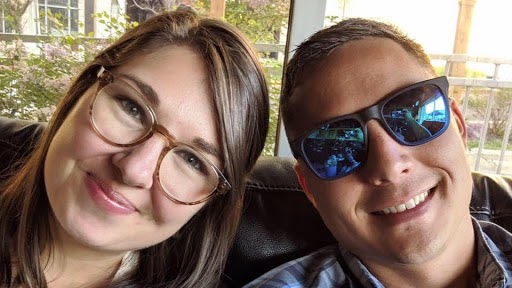 Ms. Casey
Jungle Room Teacher
Ms. Casey is a native of Jefferson City. She and her husband Kyle have been married for 10 years and have 3 beautiful children. Abram is 6 and will be in first grade this year. Lottie is 5 and will be finishing out PreK at Little Lighthouse. Ruby is her one and a half year old and keeps her and Kyle on their toes!
Casey has a K-12 Art Education degree and will be teaching some art classes as well as the Jungle class!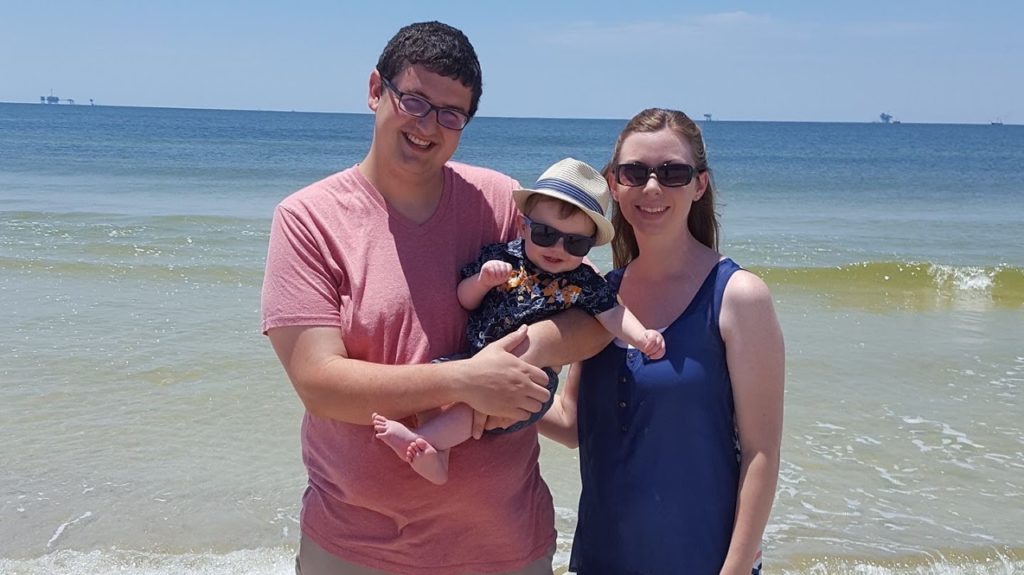 Ms. Natalie
Jungle Room Teacher
Ms. Natalie and her husband Andrew have been married for six years. They have a three year old son, Elijah, who attends Little Lighthouse with his friends. She and Andrew recently moved to Jefferson City from the Bolivar area, and are very involved in their church, Living Hope, here in town.
Natalie has a degree in Early Childhood and Elementary Education from Southwest Baptist University. She taught preschool at Pleasant Hope Elementary School after graduation until they moved to Jefferson City. Her husband is also an educator and teaches at Blair Oaks High School. Ms. Natalie loves her job and her family.